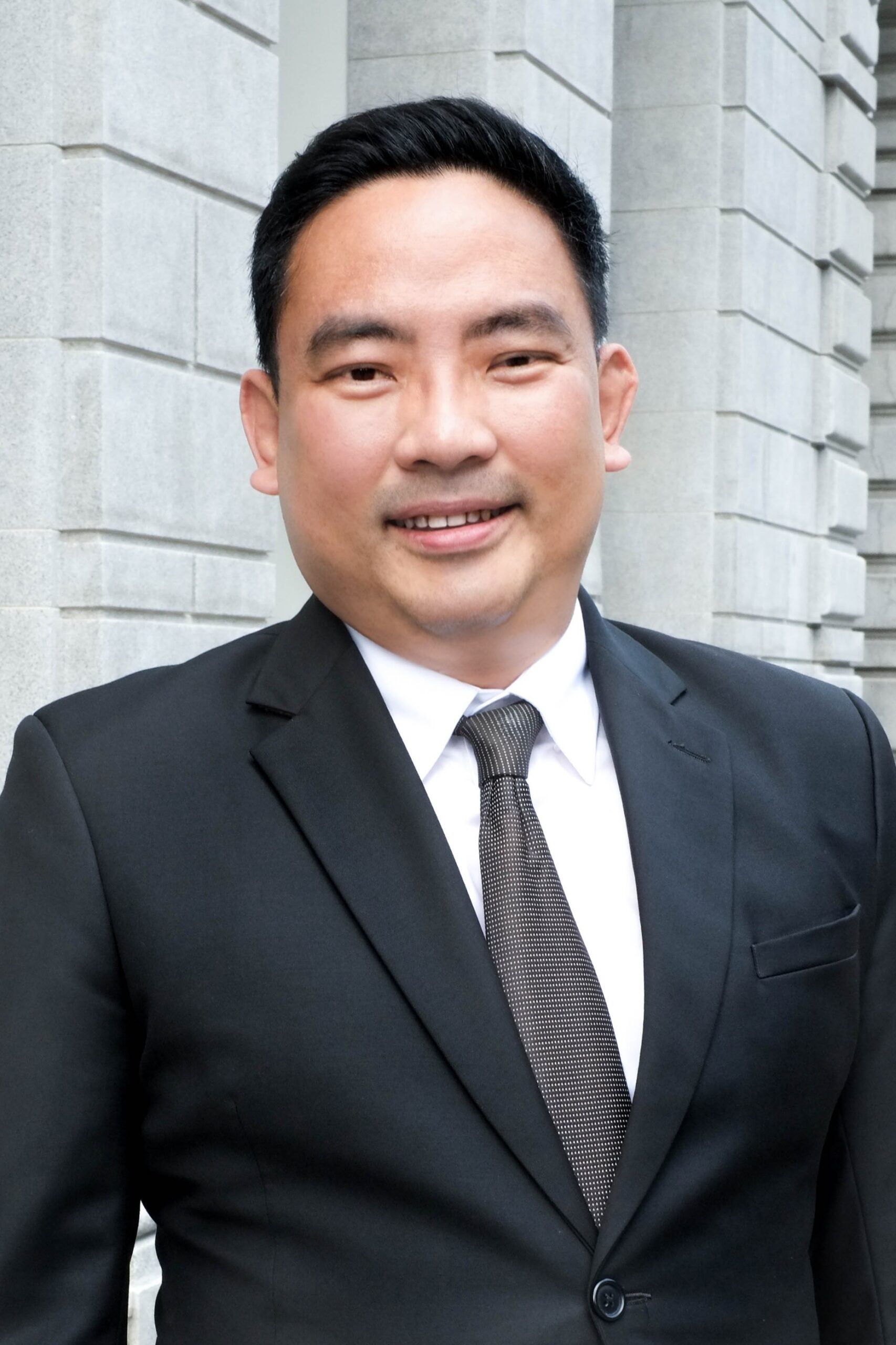 LEROY SOLOMON TAN
Notary Public & Commissioner for Oaths
Mr. Leroy Solomon Tan is one of the Founding Partners of the firm. He was called in 1998 with over 20 years of post-qualification experience, gained from practicing in various law firms including the firm of Lee & Lee before leaving them to set up this firm. As a partner of M/s Phang and Co., he was actively involved in several of the firm's collective sale and Enbloc projects.
He has a wide exposure in advocacy as well as advisory work, including but not limited to corporate and commercial litigations, civil litigations, trusts, probates, wills, family and matrimonial work, property and conveyancing.  His experience in litigation is vast and had handled several high profile cases which were reported in the Straits Times and media and also litigated cases which were subsequently reported in the Singapore Law Reports, including Court of Appeal cases.
He is experienced in sale and acquisition of businesses / shares, mergers, option agreements, incorporation of companies, joint venture agreements, franchise agreements and guarantees.
He holds a Second Class Upper Division Honours Bachelor of Law Degree from the University of Glamorgan, Wales, United Kingdom. In that graduating year of 1995, he was, out of all graduates from Singapore, amongst the only two who obtained a Second Class Upper Division Honours. He is also qualified as an English Barrister and a member of the Honourable Society of the Middle Temple. He is also on the Rolls of the Advocates and Solicitors of the Supreme Court of Singapore.
Mr. Tan is an active grassroots leader and volunteer.  He heads the free legal clinic operating at the Pasir Ris – Punggol GRC.  He holds several key positions in various committees.  He was also a member of the Community Legal Clinic Committee under the Pro Bono Services Office of The Law Society of Singapore. He is currently a patron of Pasir Ris East Citizen's Consultative Committee. He was the Vice-Chairman of the Finance Committee of the Pasir Ris – Punggol Town Council and sat in the North East Community Development Council as a Councillor and Vice-Chairman of its Partnership Committee. He was also the Branch Secretary of the Pasir Ris East PAP Branch and now holds the position of Vice-Chairman of the Branch. He was featured in the Straits Times for being the youngest Branch Secretary.  He was awarded the Public Service Medal (PBM), and then the Public Service Star Medal (BBM) by the President of the Republic Of Singapore during Singapore's National Day in year 2006 and 2015 respectively.